Emerald, Sri Lanka's leading menswear brand, is delighted to announce the successful conclusion of its association as the Youth Sports Development Partner for the first-ever Youth Sports Festival organized by the Youth Sports Club. The event, which took place at Nooraniya M.M.V – Uyanwatta, witnessed an overwhelming participation of 900 students from the local community, creating an electrifying atmosphere of enthusiasm and camaraderie.
"We are immensely proud to have been the Youth Sports Development Partner for the remarkable event organized by the Youth Sports Club," said Mr. Ashkar Hussain, Head of Marketing of Emerald. "The energy and passion displayed by the young athletes were truly inspiring. Our commitment to uplifting sports and fostering a culture of sportsmanship and unity among the youth remains unwavering. This event marks just the beginning of our journey to support and empower talented youth. We extend our heartfelt appreciation to the Youth Sports Club – Uyanwatta, the organizers, volunteers, and all the participants for their dedication in making this tournament a resounding success."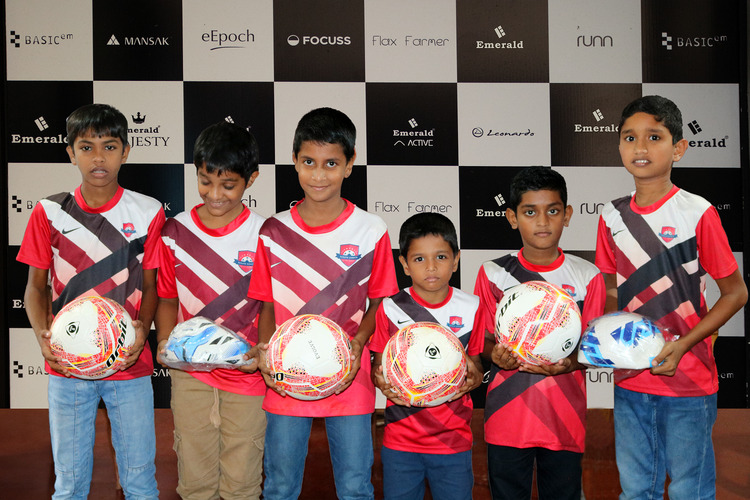 The Youth Sports Festival was a momentous occasion that brought together young athletes to showcase their skills and passion for the sport. The event provided a platform for four outstanding students from the area who had previously represented national teams at prestigious events such as the SAF Games and Asian Games. Their inspiring journey and dedication served as a testament to the untapped sporting potential within the community.
Emerald's commitment to youth sports development went beyond the festival. As part of their initiative to empower the younger generation, they conducted a follow-up event, where they donated sports goods to underprivileged children. Emerald firmly believes in the transformative power of sports and aims to instill skills such as leadership, discipline, and resilience, which are integral to their holistic growth.
This initiative aligns with Emerald's vision of empowering youth through sports development, and the company is dedicated to creating opportunities for children to engage in sports, irrespective of their backgrounds. As the Youth Sports Development Partner, Emerald seeks to encourage a culture of athleticism, healthy competition, and teamwork, nurturing a new generation of sports enthusiasts.
Through their partnership with the Youth Sports Club, Emerald is committed to making a positive impact in the lives of young athletes and promoting the development of sports in the community.
END